categorie Cadillac -stickers
Wereldwijde markt staat niet stil, maar het ontwikkelt zich altijd. Dus bezorgdheid "Cadillac" speelt een van de belangrijkste rollen op de wereldmarkt. Het is een sterke concurrent onder andere grote zorgen of merken. Dit bedrijf heeft een eigen interessant verhaal. De oprichters en hun nakomelingen hebben veel prijzen en vergoedingen ontvangen. Een bedrijf heeft een eigen slogan: "Life, Liberty and the Pursuit." Het is verbonden met de Verenigde Staten -verklaring van onafhankelijkheid.
In onze markt bieden wij u veel om een Cadillac -stickers te kopen , waardoor u en uw auto een echt persoonlijkheid worden. In SupDec Graphix vindt u een lange catalogus met verschillende suggesties voorgesteld door onze winkel.
Beoordelingen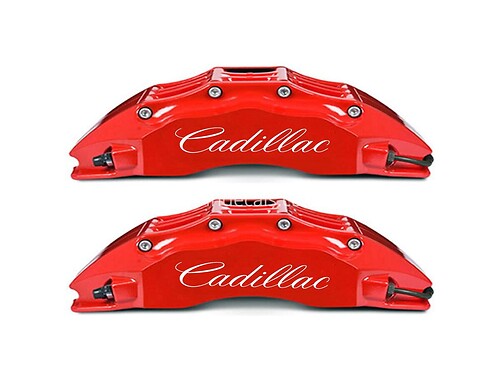 Maxime C.
Recently bought you Cadillac brake caliper decals. SupDec is the best car sticker shop I've seen! I buy from you for the third decal and still satisfied with the quality! I like everything, buy stickers here.